Bittersweet Lime joined as a virtual guitarist to help promote Strangefates in December 2006. An entrepreneur business woman from Germany with huge skills in building and scripting, Bittersweet designed a portable stage for Didier's second show in AWT in Secondlife and also brought a pile of pyrotechnnic effects and smoke bombs to the performance which continue to wow the audience and singe Didier's eyebrows.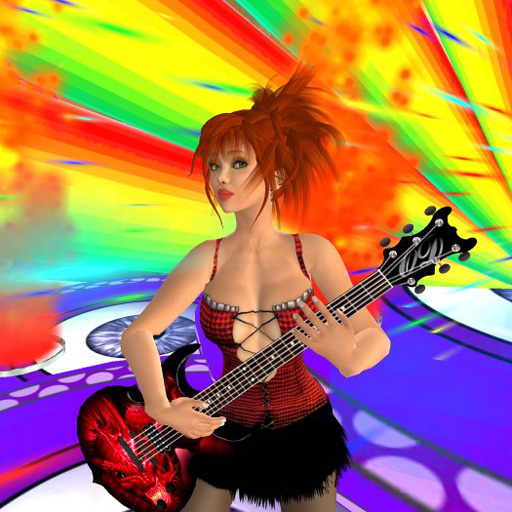 Bittersweet performs with Strangefates bringing a particular glow and glamour, with the occasional 'afks' also known as cigarette and coffee breaks.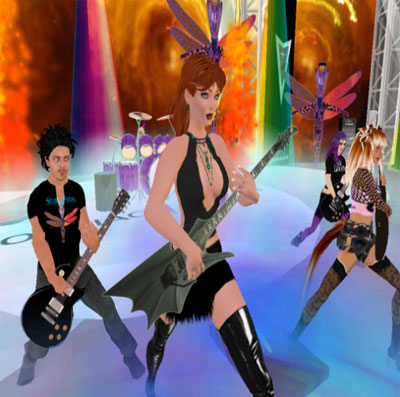 Bittersweet is a highly regarded warrior in virtual world gaming so make sure you are on your best behaviour when you meet her.