Harrie Skjellerup joined Strangefates as a virtual guitarist in December 2006. Harrie met Didier Soyuz whilst shopping for tattoos in the virtual world Secondlife. Didier had claimed he wanted to put a band together to tour, and Harrie agreed to do whatever she could to help. 7 months on and she is now a virtual Rock Icon. Regularly sporting the colour purple, she inspired Didier with the design of the Strangefates Rock Venue.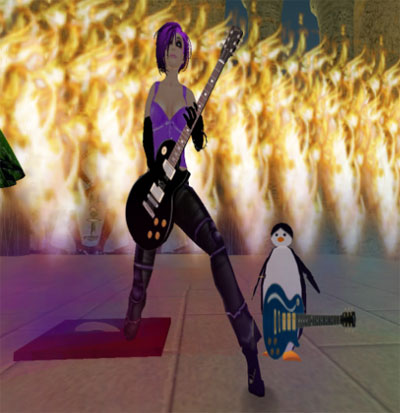 Harrie with Pengi on stage at the now defunct Temple.
Harrie is the Irish rock-wildchild of the Strangefates virtual band, being banned from various SIMs for misdemeanors such as riding her Harley through a pub in Dublin and having a penguin without a license. Pengi the penguin is often seen beside Harrie at gigs shouting rude gestures to the audience.
Harrie's Surprise Purple Birthday Party 2008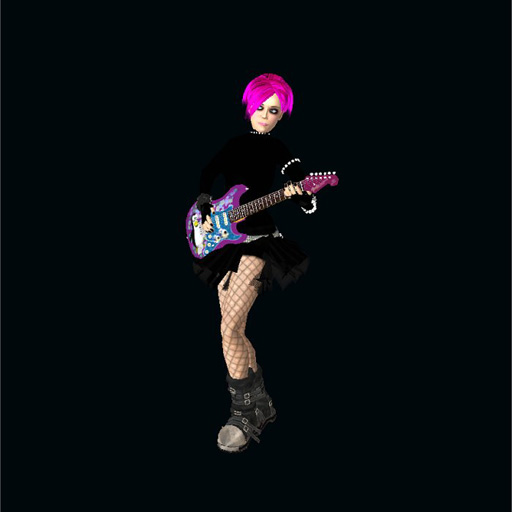 Harrie, sporting her brand new Pengicaster Guitar
Harrie is now the Host of the Strangefates brand new home Pixelhill, Secondlife which boasts three performance Stages: the Waterstage, The Jester Inn, and the Strangefates Gallery.